Services
We handle the responsibility of ensuring that your project develops and operates at full potential in cost and resource efficient conditions and then go the extra mile, bringing you solutions that reflect the commitment and passion you invest in your business.
Our integrated maintenance and management services monitor and maintain your assets so that they deliver high performance and the greatest return. With our technical, financial and legislative teams working in sync, we provide optimal technical solutions, all the while managing costs and service time. We offer a wide range of service packages tailored to the specifics of your industry and to the character of your business. Our operations oversee the functionality of your technology or work facility, while our asset management division is committed to safeguarding and improving your assets.
Engineering, Procurement & Construction

EPC (Engineering, Procurement & Construction) in photovoltaics translates to a set of business practices and services which cover all stages in the realization of a photovoltaic plant and manage all the logistics and business and engineering aspects of the plant building process.
We have acted as EPC contractors for plants totaling 300 MW installed power, guaranteeing success for our clients in plant performance and time and resource management. Our approach to EPC is offering qualitative turnkey services covering financial planning and coordination, overseeing permitting and government approvals and handling the design, materials and construction of the plant.
From project design to project building and commissioning, our specialized team run an integrated service bringing together the strengths of each department. Having one contractor to handle photovoltaic EPC means being in control of every stage in project development, with close supervision over logistics, regulations and construction issues.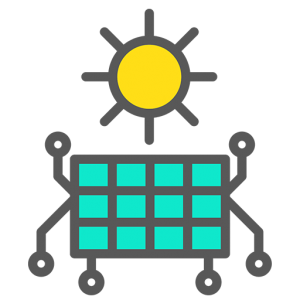 In the Engineering stage:
we analyze the client's financial and technical requirements
calculate power plant installation capacity
check legal regulations and permitting for the proposed building site
survey the building site and check weather patterns
plan for materials and optimal equipment
handle engineering design in accordance with power generation requirements
In the Procurement stage:
we source quality parts from internationally established manufacturers
ensure great contractual relations with suppliers for components continuity
In the Construction stage:
we carry out photovoltaic components installation
ensure grid connectivity and optimal functioning
secure long term performance by a choosing an advantageous operations and maintenance plan.
What makes Telenergia a leading EPC contractor?
Our experience in solar: successful plant development, long-term partnerships with energy suppliers, experience and expertise in PV plant operations and maintenance services.
Our continuous and extensive market research provides us with a competitive edge
Our knowledge of government regulation and experience in unlocking solar subsidy schemes.
Our financial stability and market reliability in a fast-paced, intricate field.